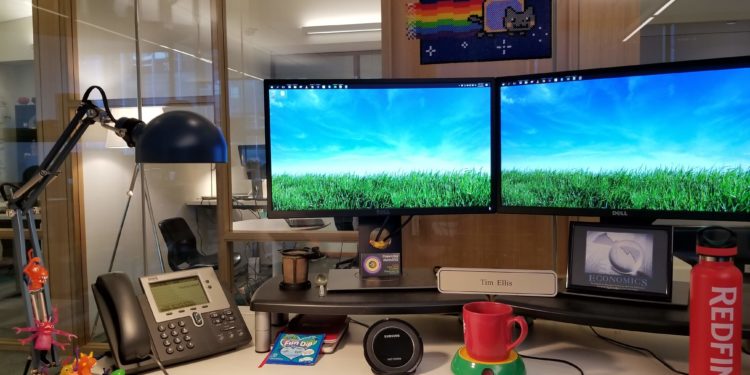 This week I was one of 862 people whose jobs were eliminated at Redfin in the second round of layoffs at the company since the housing downturn began earlier this year. I had been with Redfin for over seven years. I initially worked at Redfin from 2010 through 2013, when I left to escape a specific awful individual. I returned in 2018 after that person left the company.
When I left Redfin in 2013 I felt awful. I hated that one person had been able to ruin what was otherwise the best place I had ever worked. When I was able to come back five years later I was elated. While I had been gone the company went through an IPO and a lot of growth, but it still felt like returning home.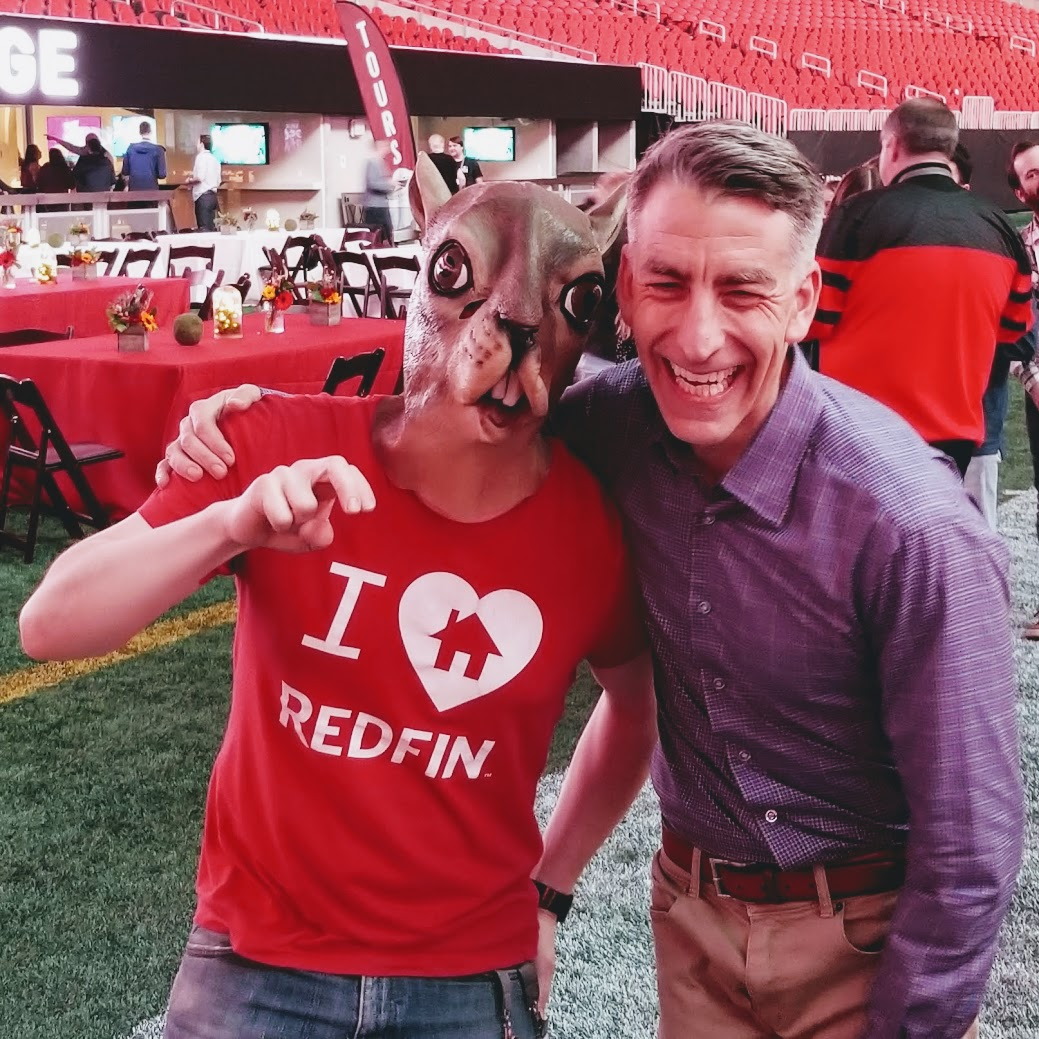 For me Redfin wasn't just a place I worked—it was part of my identity. I honestly believed that I would be at Redfin until I retired. In hindsight I guess it was foolish to get emotionally attached to a workplace, but I just couldn't help it. I loved Redfin. I loved the product, the mission, the passion, the transparency, the people… everything.
Here are just a few examples of what I mean when I say that Redfin was more than just a job for me.
At our last big all-company in-person meeting in January 2020 before COVID screwed everything up, I brought a squirrel mask to the after-party (a "rabid squirrel" became the company's unofficial mascot after a 2011 Michael Arrington blog post) and spent the whole time posing with people in my "I ❤️ Redfin" shirt.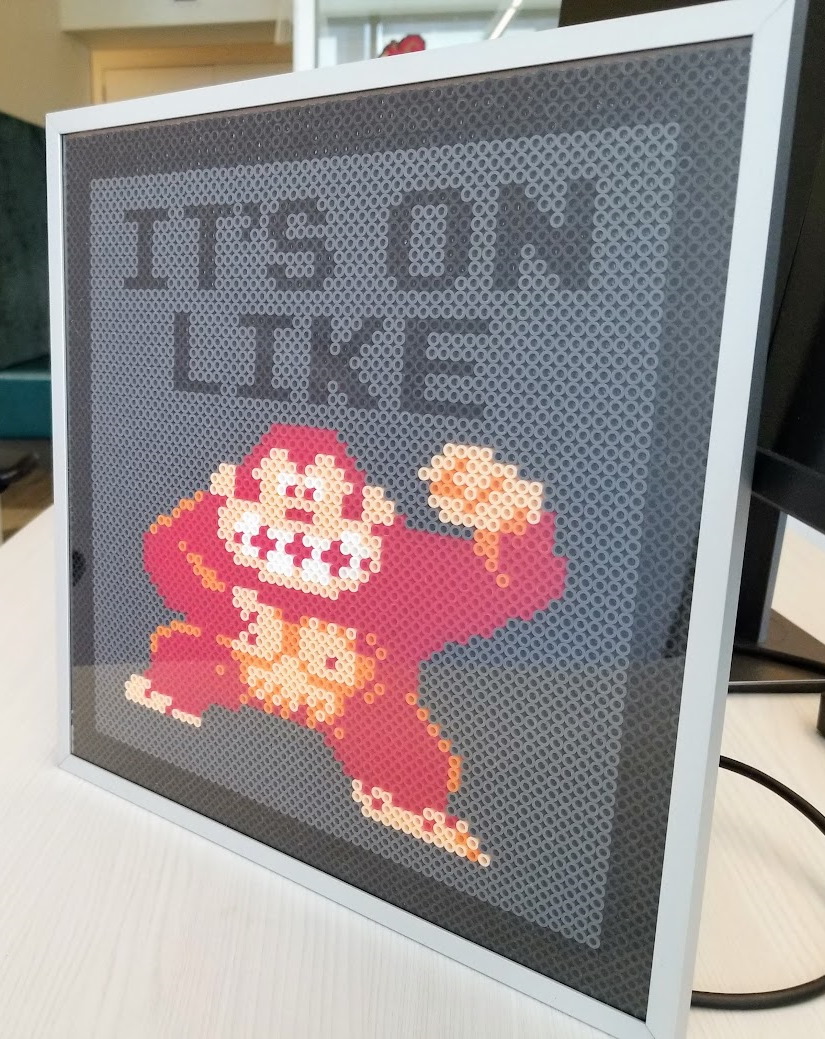 Our CEO Glenn Kelman, who I consider a personal friend, had a number of silly catchphrases that he would say in company meetings, including "it's on like Donkey Kong!" I spent some of my free time at home making that one into framed Perler bead pixel art, which I later placed in his office.
Even though my job had nothing to do with social media, I outed myself as a Redfin employee on the /r/REbubble subreddit, where most users were particularly hostile toward anyone in the real estate industry. I had the mods give me a custom flair and stood up for Redfin whenever people attacked it without good reason.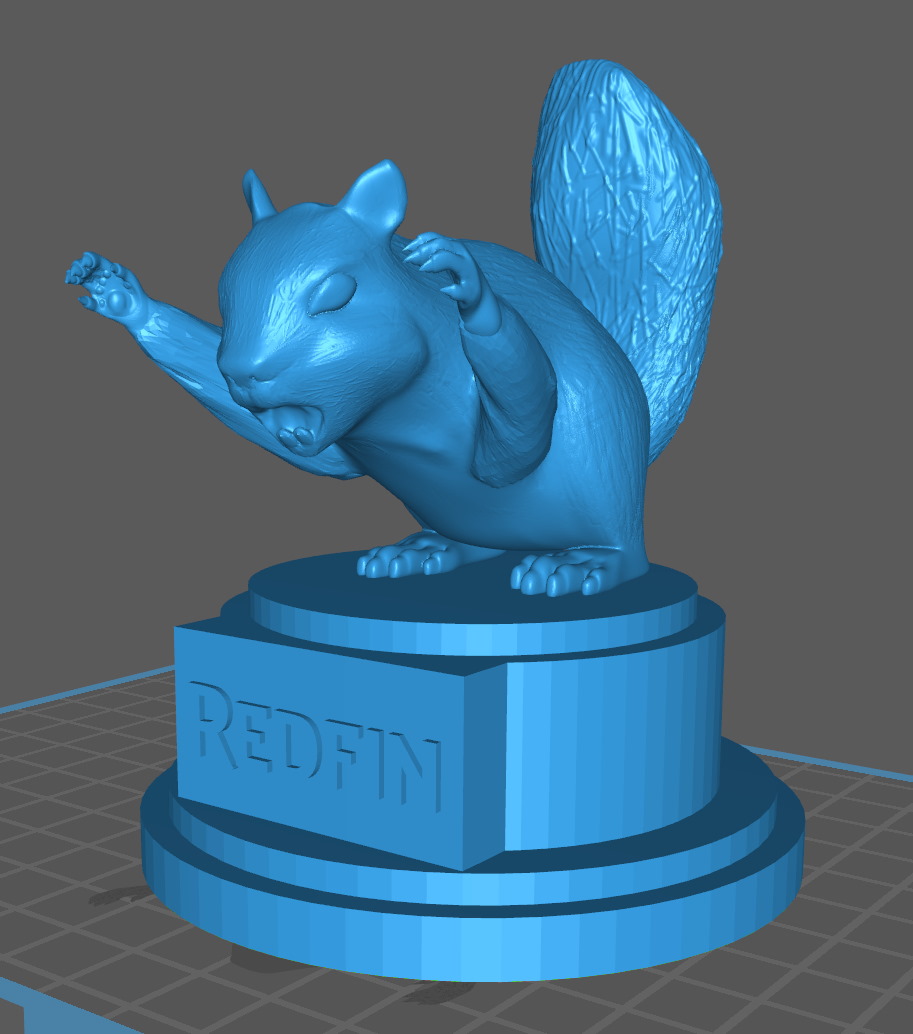 I even spent some of my own money for a freelance 3D designer to make a model of the rabid squirrel from the 2011 blog post that I was going to 3D print and turn into a commemorative trophy to decorate the HQ office. Sadly that is one project I never had the time to finish before my time there ended.
When I shared with my coworkers that I was one of the ones who had been laid off, many of them sent me kind messages with sentiments like "I'm sure you'll find something great." While I do feel confident that my unique combination of skills and talents will help me land another good job, nothing will be able to truly replace Redfin for me.
Anyway, I'm not trying to make anyone feel bad or change their mind. What's done is done. I just wanted to share what Redfin has meant to me, and I guess I feel that putting it in writing like this will help me process my grief. Thanks for reading.