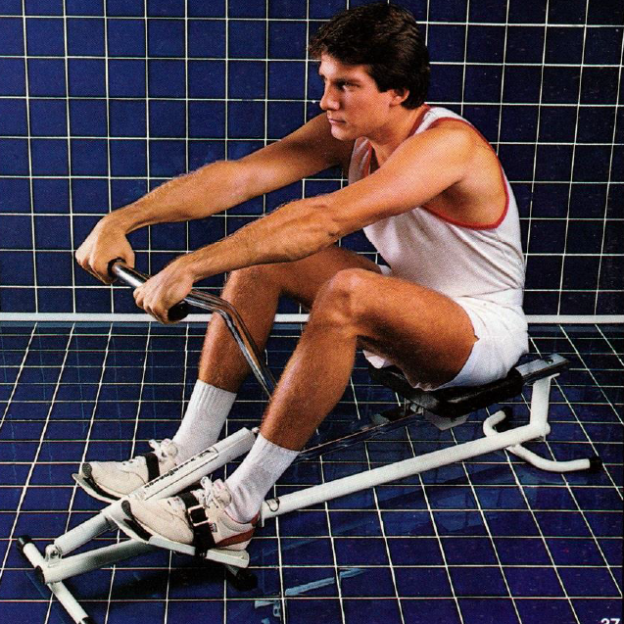 A few months ago one of my coworkers at Redfin unearthed a long-lost treasure lurking in his garage: The Fall 1983 Markline Catalog. This amazing book contains a cornucopia of cutting edge technology from the early 1980s. I was able to borrow the catalog for a day to take it home and scan the entire thing in glorious high resolution.
Here are just a few of the amazing '80s tech gems in the Markline catalog…
Credit Card Calculator
If you like calculators, Markline has you covered. Is it a credit card, or is it a calculator?!? Who can say?!?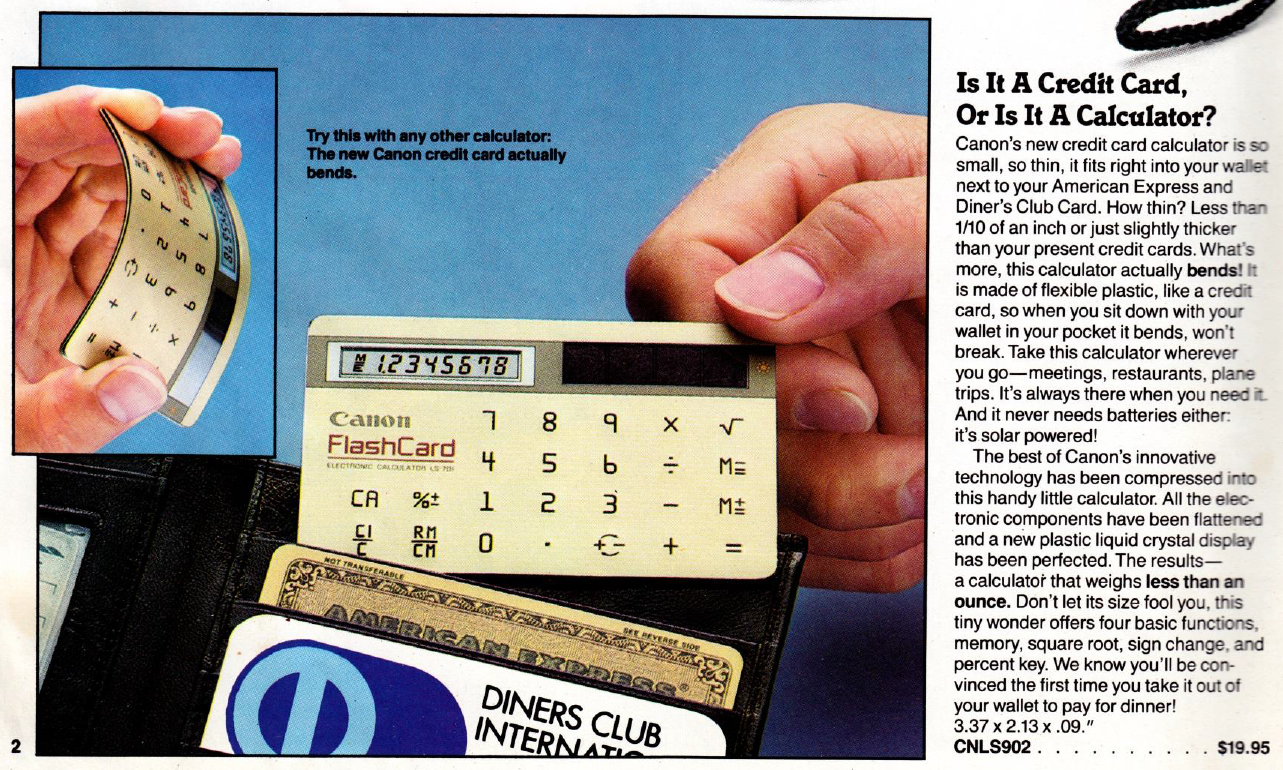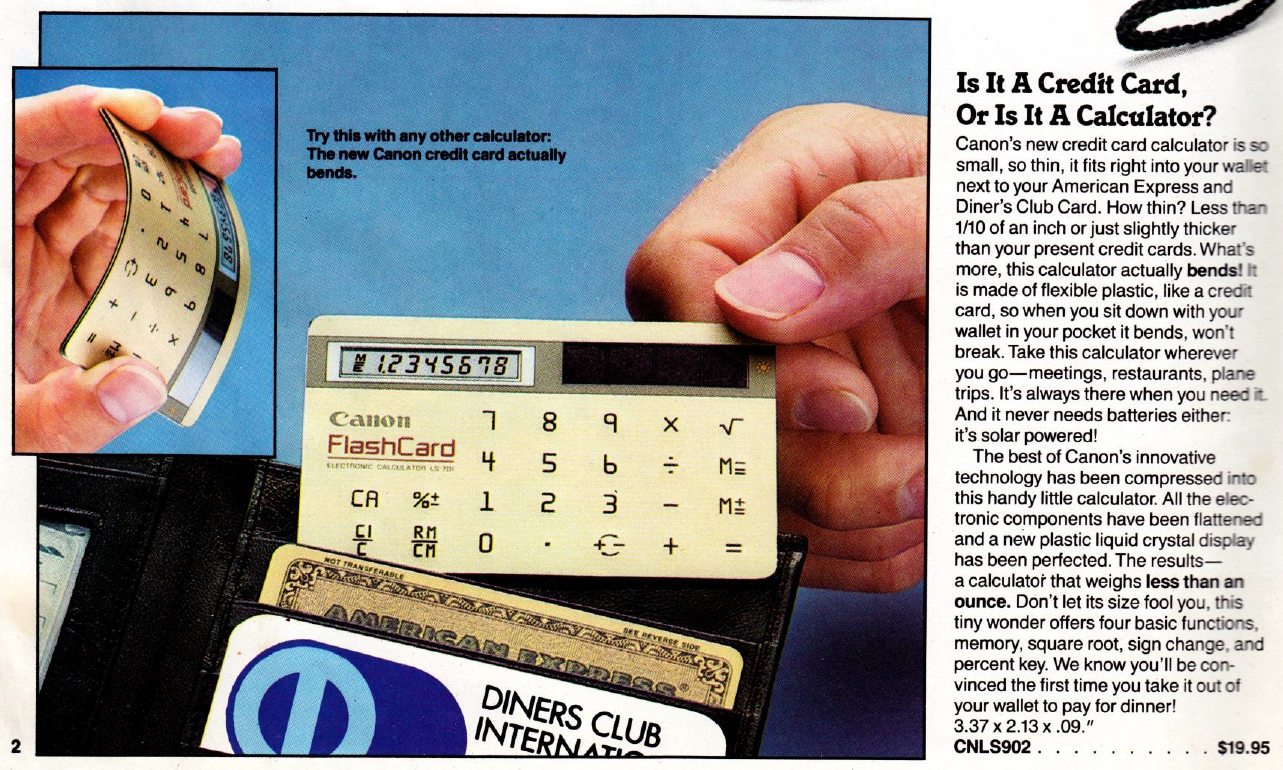 Wristwatch Calculator
Or maybe you don't carry a wallet? No problem, strap a calculator to your wrist!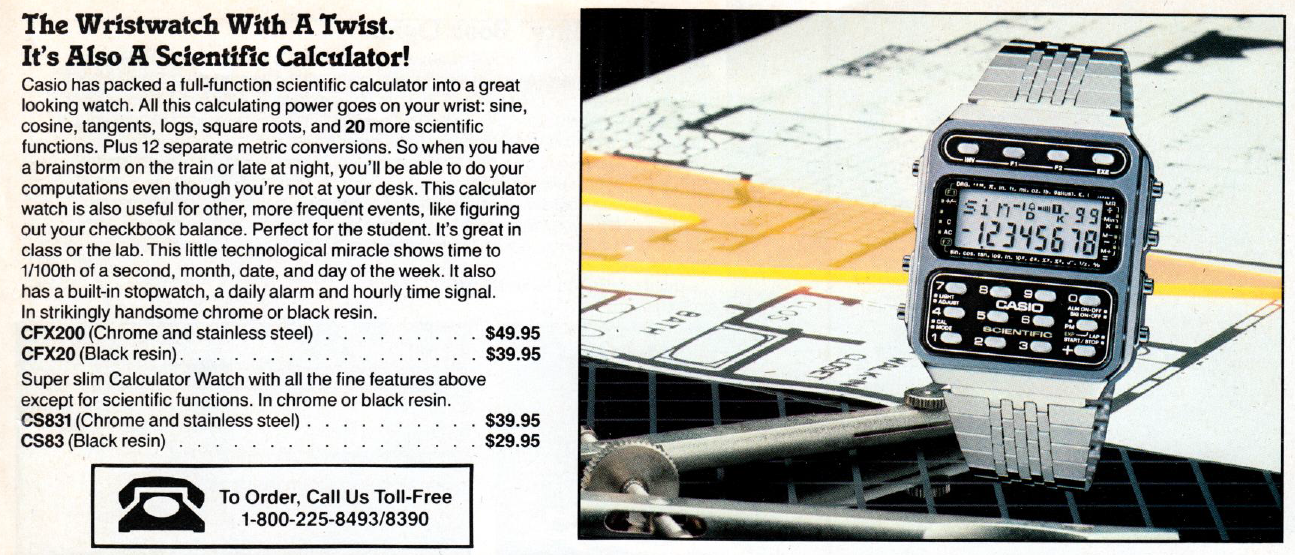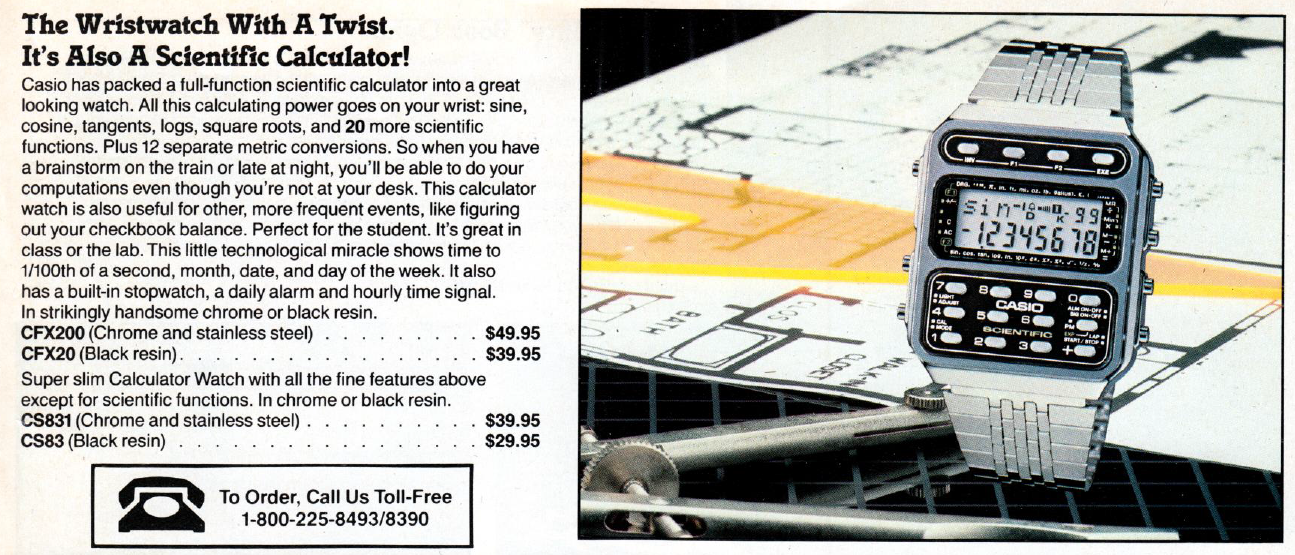 Checkbook Calculator
Or perhaps you'd prefer not to flaunt your calculating prowess to the world… how about a calculator in your checkbook?



Printing Calculator
Maybe you need a calculator that can print tiny color charts? NO PROBLEM!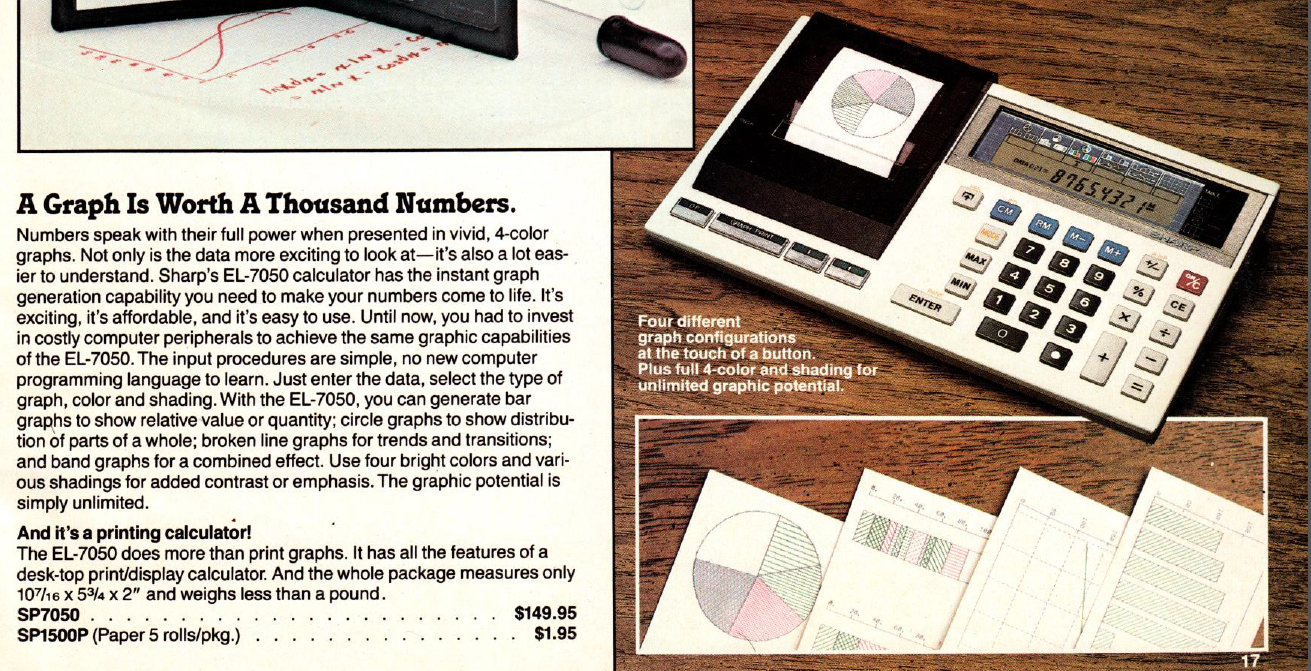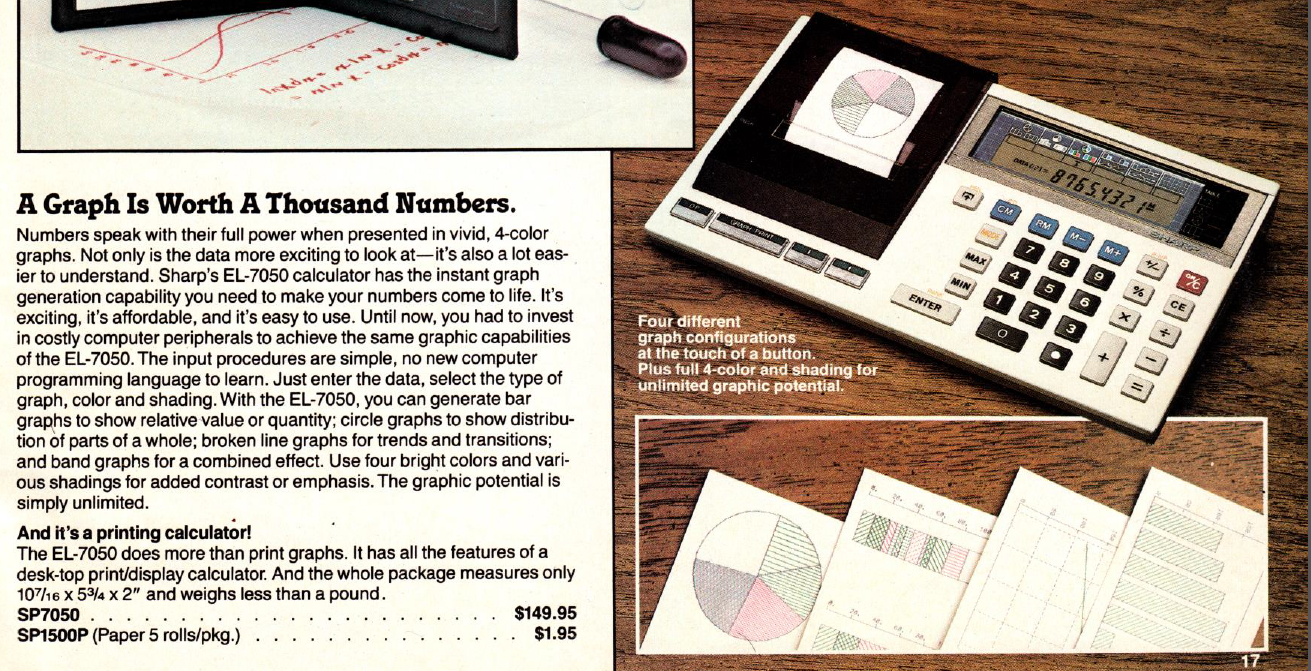 Mr. Disc
Sometimes after a hard day of calculating, you need to take a break. Behold: Mr. Disc!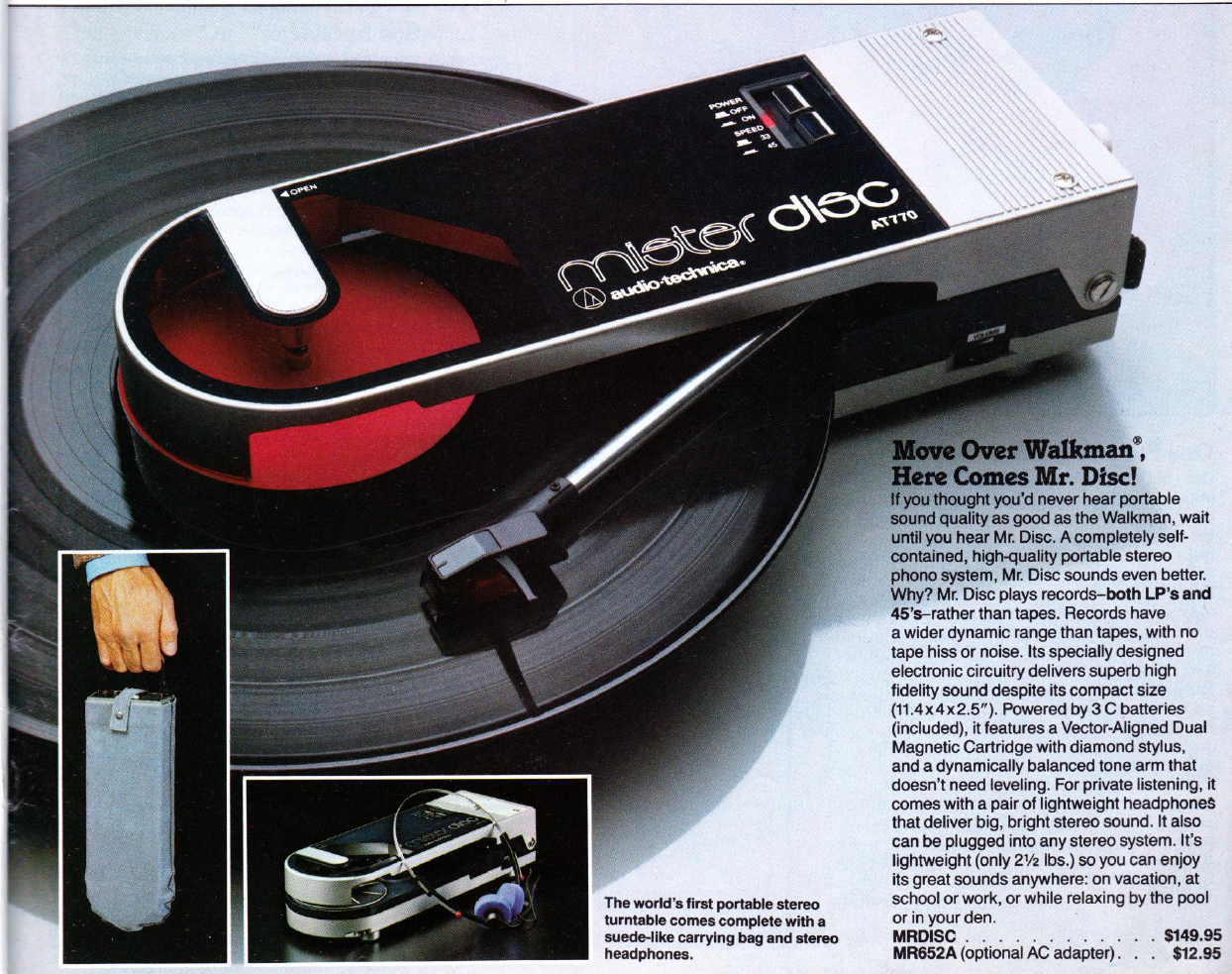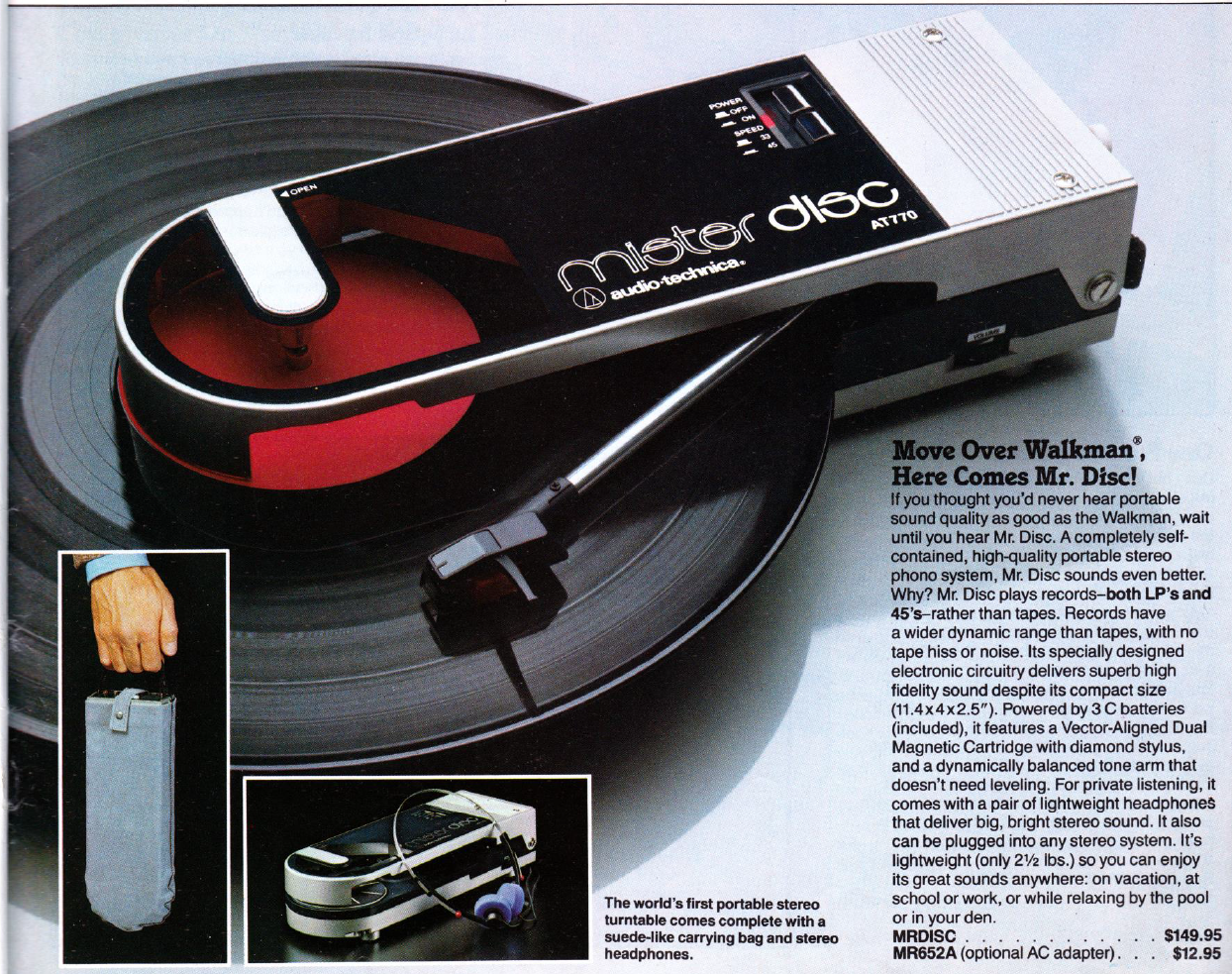 Holodeck Workout
Gotta keep in shape, '80s style, in the holodeck!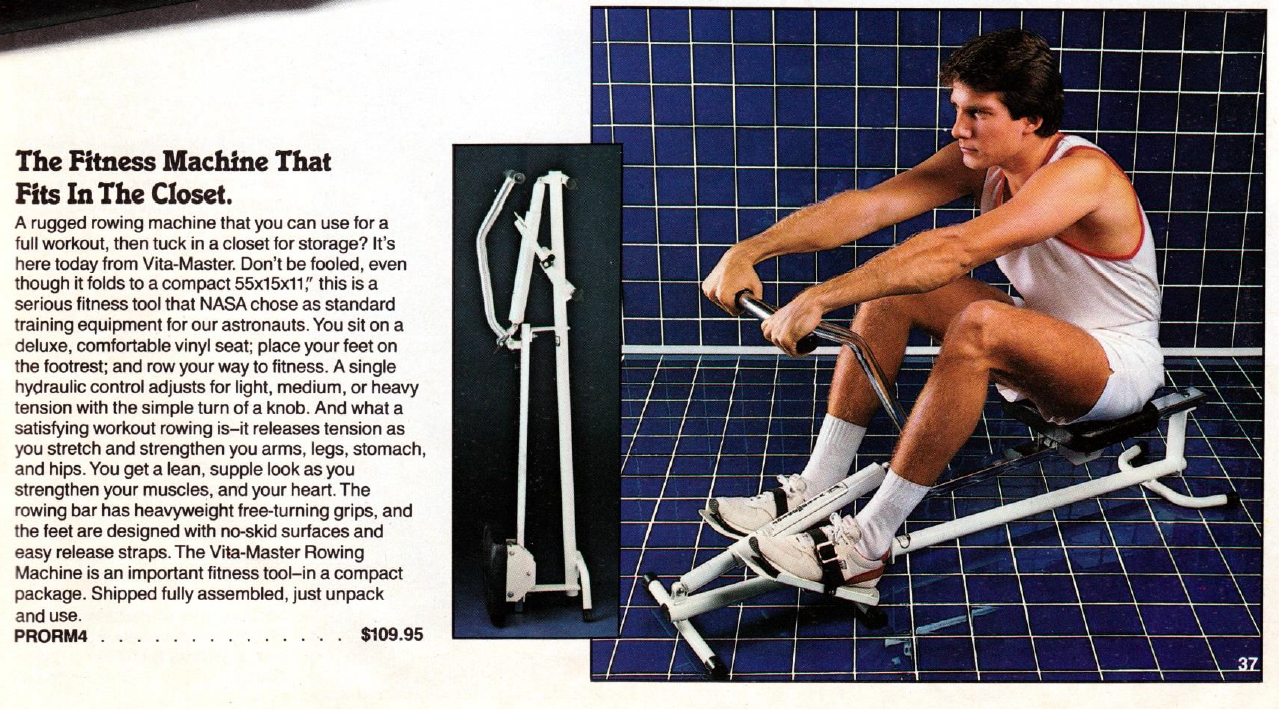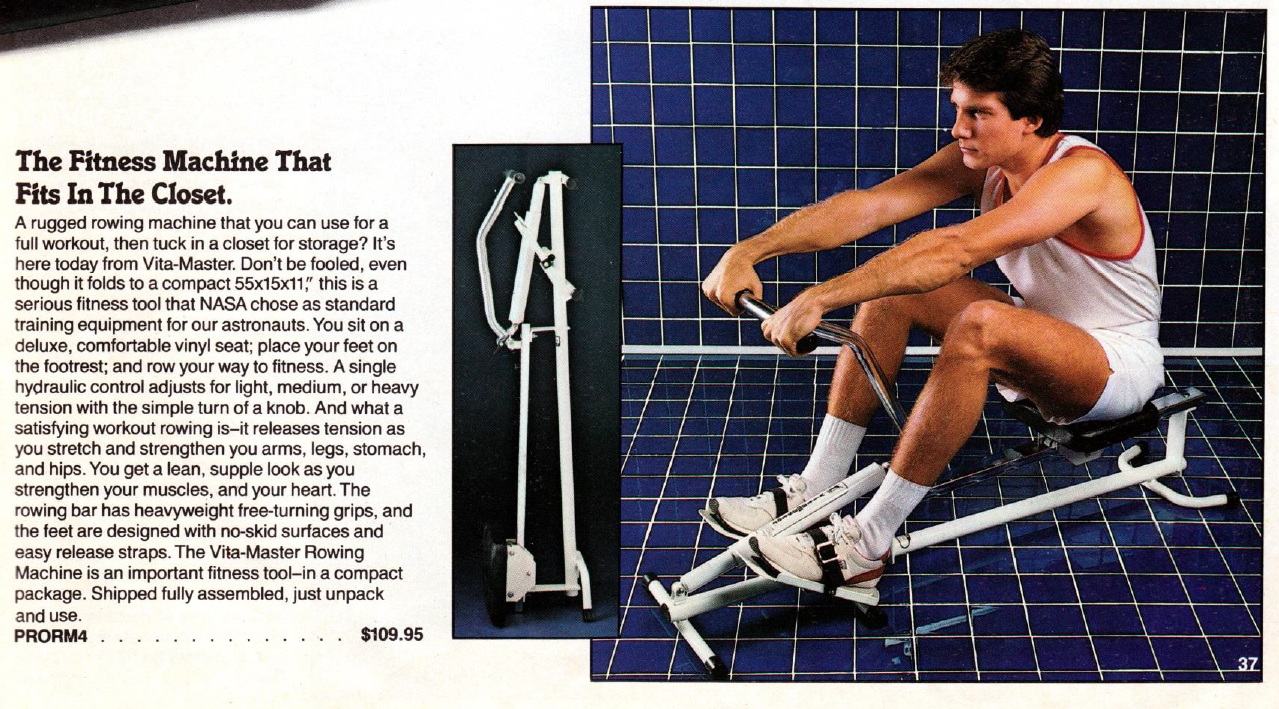 So Much More
The fun goes on and on and on… for over 40 pages. Just a few more examples:
Take A Look Into The Future With Casio's Large Screen Pocket-Sized LCD TV!
The Miracle of Remote Control—In A Watch.
Any Watch Can Tell Time… Only The Casio TS1000 Can Give You The Temperature Too!
Revolutionary Storage Idea For All Your Tapes.
Koala Makes Your Graphic Dreams Come True With The Friendliest Innovation In Personal Computing.
The Phone Of The Future Is Here Today.
How Do You Buy A ColecoVision Virtually For Free?
At Last A Rechargeable, Voice Activated Microcassette Recorder.
At last!
Where's My Fall 2013 Markline Catalog?
When this was brought into the office, another of my coworkers tried calling the toll-free ordering phone numbers mentioned throughout the Markline catalog. Unfortunately, one number was disconnected and the other went to some other company who had never heard of Markline.
So what happened to Markline? I dug around online a bit and was able to find this article, published about 10 years after this particular catalog hit the presses.
Catalog Age | October 1993: Markline 'disappears.' (Markline International goes out of business)
WEYMOUNT, MA—By all indications, gifts cataloger Markline International is out of business. Markline's phone lines are either out of order or they go unanswered. Sources close to the company say it has ceased doing business, and "disappeared off the face of the earth," according to founder and former owner Herb Klein. Klein still runs a business called Markline Business Products in Weymouth, MA, where Markline International had been based.

Gene Bellotti, whose direct marketing agency Harper Bellotti produced catalogs for Markline, says owner Robert D. Montague has "stopped mailing [the catalog], and he's trying to sell it."
Sad times.
But fear not! You can still enjoy the entire Fall 1983 Markline Catalog in convenient pdf format by downloading below or simply browsing the embedded version below.
January 2015 Update
I had the good fortune this month to receive the following email, reproduced with permission of the sender.
My daughter found your posting of the Markline catalog online. I was the vice-president of catalog planning (77-85) which included merchandising the catalog. I left the company before they were sold.

It probably was the most fun job I had during my career. Finding new and unusual items. In fact, we introduced the Sony Walkman in the U.S. We imported it from Hong Kong because Sony U.S. didn't think it would be a hit. They changed their mind after they saw how many we sold. I've kept several different catalogs including the one you posted.

Thanks for the memories,

Ray